We recently hosted an exclusive event at KMSKA for a select group of executives: The Art of Innovation: A Google Cloud Exhibition. The evening's agenda focused on the benefits of Google Cloud, featuring first-hand success stories from several of our customers. To top off the evening, we offered an exclusive nocturne through the museum, where a guide led us through an exploration of modern art. The parallels between modern art and the innovative spirit of Google Cloud were undeniable, and the evening was a resounding success. In this blog, we will highlight the most important insights from the presentations.
The Art of Innovation. 
After a warm welcome from our Co-Founder Dirk Deroost, the stage was set for an enlightening session with our first speaker, Edward Boute, Head of Google Cloud Belgium and Luxembourg. Edward captivated the audience as he delved into the innovative capabilities of Google Cloud. His presentation encompassed three vital areas: Generative AI (What else 😉), Security, and Sustainability.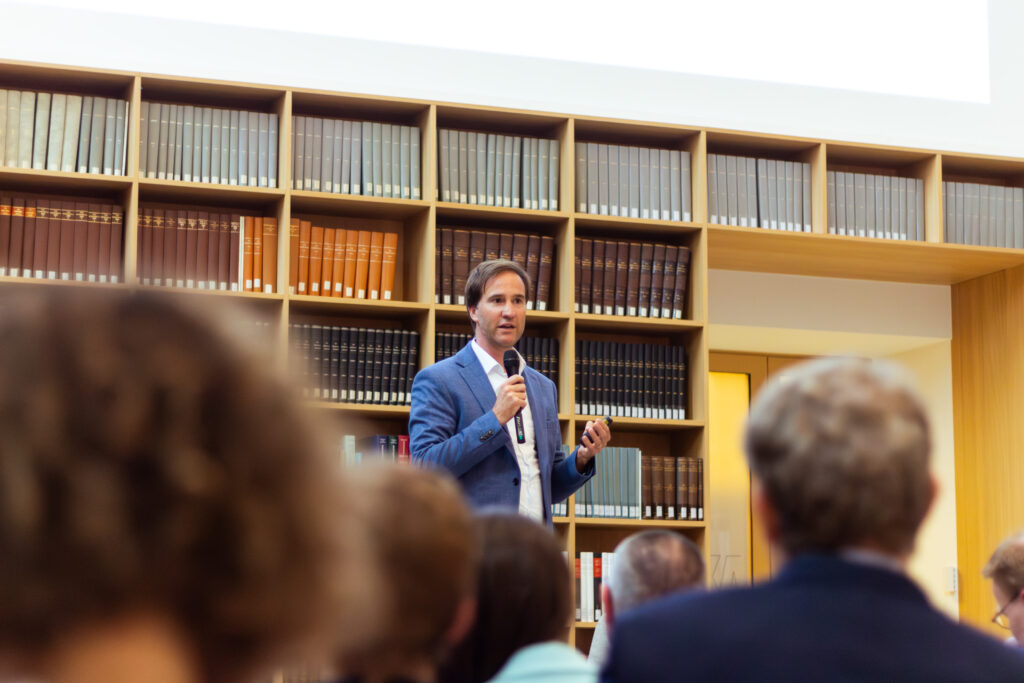 Here are some of the key highlights that stuck with us:

Google was a mobile-first company 10 years ago, but they shifted to an AI-first strategy 8 years ago. As frontrunners of applying artificial intelligence to business solutions, its cloud division made implementing AI in their products a top priority. For example, did you know that the T in GPT models and ChatGPT stands for Transformer, a neural network invented by Google Cloud? It's no exaggeration to say that Google helped lay the foundations of the generative AI solutions that are everywhere nowadays.
Generative AI is a hot topic lately to say the least, but Google makes it their priority to ensure that the tools you already know get the enterprise implementations they deserve, all in a responsible manner. Crucially, Google offers tools that empower companies to train models using their own data, ensuring complete control. Consider the scenario where models are trained with internet data that exhibits bias; the generated outputs would reflect that bias as well.
Sustainability is a top priority for Google Cloud and they're definitely not greenwashing. It's not their goal to compensate for their emissions with green energy, they want to source carbon-free energy for Google facilities in all places, at all times — not just when the sun shines or the wind blows. A bold statement, but they're definitely doing the investments to make it all happen!
To address trust concerns you need a comprehensive sovereignty strategy. And that's exactly why Google Cloud is investing heavily in the "cloud on Europe's terms. These are a set of carefully tailored solutions put together with local partners and governments to preserve the original value of Google Cloud, but delivered in a way that is acceptable for their global customers, starting with Europe.
A big thank you to Edward for taking the stage and sharing the incredible value that Google Cloud can deliver to our audience.

A Google Cloud Exhibition

After Edward's presentation, it was time to hear some real-life stories. We brought together two amazing customers from different industries to have a panel discussion and share their own Google experiences. Didier Dhaenens, CIO at mateco, and Reinoud Reynders, IT Manager Infra & Operations at UZ Leuven, formed an ideal synergy, resulting in an inspiring conversation.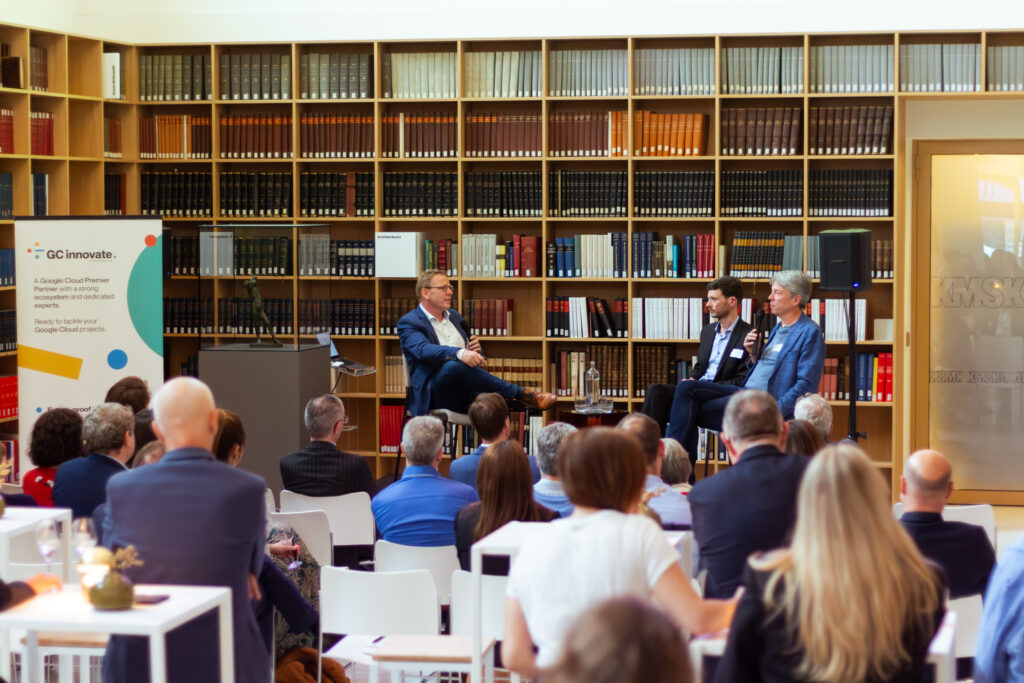 mateco relies on Google Cloud for their Q.one platform. According to Didier, the platform is considered the foundation for the next generation. Scalability is a crucial element in this regard, especially given the frequent acquisitions at mateco. UZ Leuven has a more data-driven use case where Google Cloud is their trusted partner in utilising data effectively to enhance healthcare outcomes for their patients and employees. 
While mateco chooses a cloud-only approach, UZ Leuven embraces a hybrid cloud strategy that seamlessly incorporates the Google Cloud Platform. Reinoud expressed his viewpoint clearly: the cloud is a valuable tool in his organisation's toolbox to accomplish their goals, rather than an end in itself. Google's open approach enables the seamless integration of cloud benefits with on-premises setups, providing the best of both worlds.
Despite their differing use cases, they shared a common reason for choosing Google as their strategic partner: the inherent innovation ingrained in Google Cloud, designed explicitly for and by engineers, proved to be the determining factor in their decision. This aligns perfectly with our DNA at The Cronos Group, an incubator for innovation and entrepreneurship, making it an ideal match to successfully complete innovative projects and foster a long term partnership.
To wrap things up, we also asked them to share their lessons learned. Didier highlighted the importance of continuous learning for their team in a cloud environment, along with the need to effectively manage costs. As Didier pointed out, having infinite scalability doesn't mean having an infinite budget. We recommend taking a look at our blog on establishing a well-designed landing zone, which can be a great starting point to address cost considerations. 

Reinoud identified compliance and regulatory requirements as one of the challenges he faced. While he firmly believes that data is more secure in the (Google) cloud, he acknowledged that meeting strict regulations requires significant effort. Reinoud shared a valuable tip with the audience: let go of distrust in the cloud, and be more open about your cloud journey: it's the future! Both organisations still have some plans to incorporate Google Cloud in their business even more. And yes, it involves AI…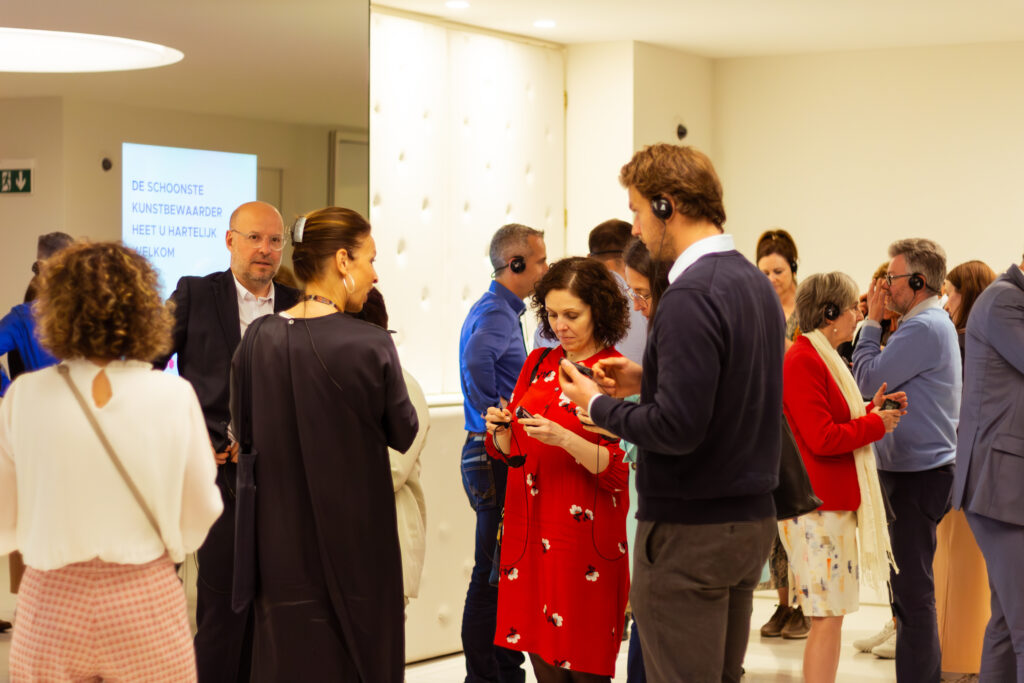 It was an interesting and thought-provoking conversation, and we are grateful to both of our guests for their valuable insights. After the discussion, we enjoyed a delicious walking dinner and a fascinating guided tour of the museum, where the power of disruptive thinking became evident. Overall, it was a fantastic evening, and we are excited about repeating this format in the future. Be sure to subscribe to our newsletter to get an invitation, we're keeping it exclusive.